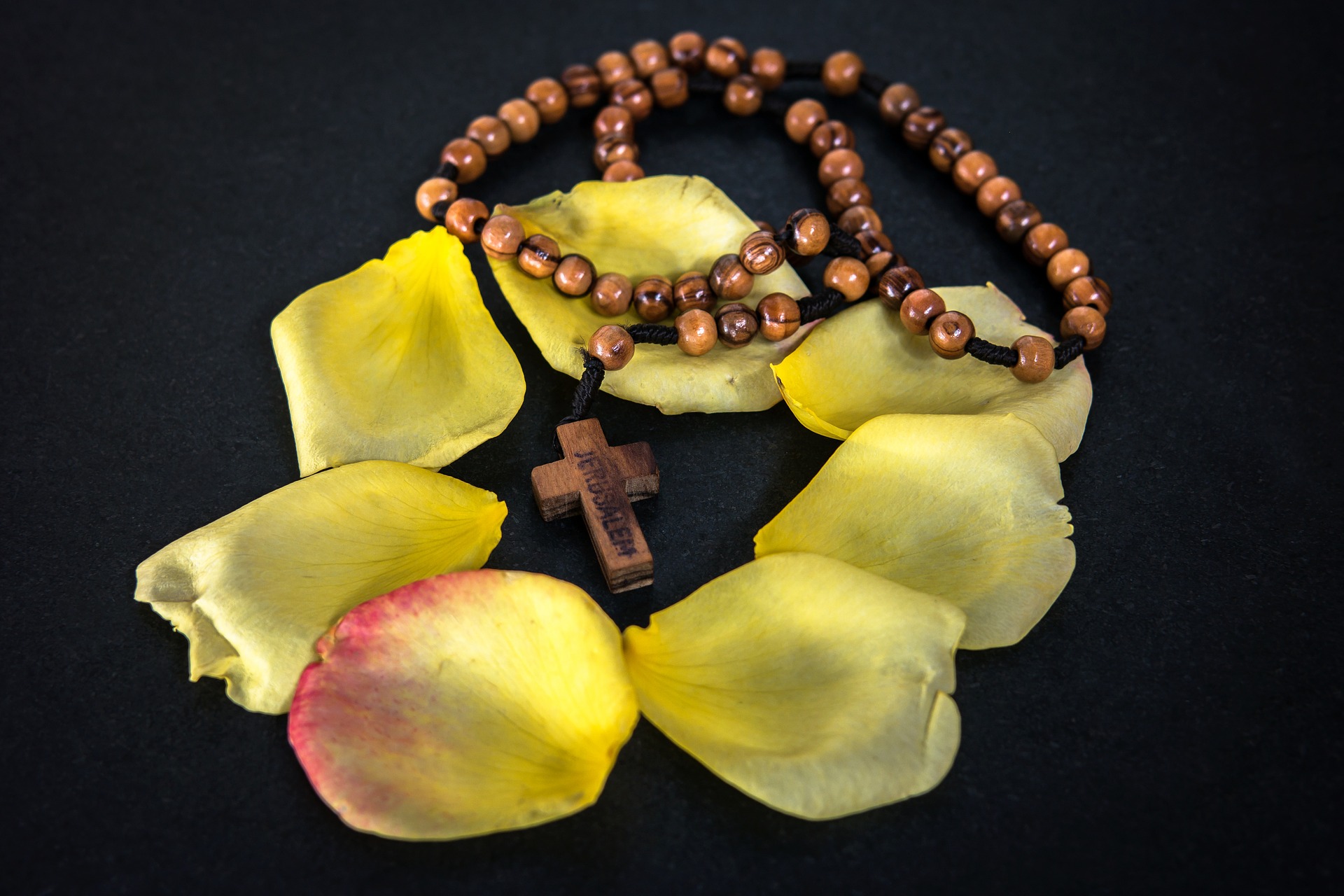 How did you come into the Catholic faith? If you're a convert, you are one of those brave souls that took the plunge and stands up to questions daily from their family and friends:
"Why do you pray to the saints?"
"What's a rosary?"
I have always believed that Catholic converts are the true evangelists of our church. You are the connection to the other churches and to friends who may not attend church at all. Your friends and family all believed you were person was sane… maybe until you joined the Church.
"So what happened?" your family and friends inquire.
You, as the convert, have so much weight riding on the answer. And so much weight riding on their future. But you're the link. The link to the other churches and to the non-believers. You're the link of evangelization of the Catholic church from where you came.
It's beautiful how God brings you into the church so you can affect so many more souls. Do so with prayer and conviction. Let the Holy Spirit guide you.
Below are some wonderful stories from Catholic Mommy Blogger converts. Not only were they converted to the Catholic church, but now they evangelize on their blogs for the love of their readers and the general public to follow along on their faith journey. Their aspiration to help others is beautiful and their conversion stories are tremendous. Some of them even gave me goosebumps!
Haley Stewart from Carrots for Michaelmas was a strong Protestant whose aim was to become a Protestant missionary, until the questions wouldn't stop pounding the inside of her head.
"But, what about people who commit terrible sins, murder for instance, after 'asking Jesus into their hearts'? Are they saved?" "They were probably never saved to begin with because they didn't have a genuine conversion experience." "Well, how do I know mine is genuine?!" "You just know." I didn't just know. And, in addition to matters of salvation, questions about how to interpret the Bible remained unanswered or unsatisfactorily answered. And I found myself tired, exhausted, and ill-equipped with the colossal task of having to decide every point of Christian doctrine on my own." Read more of Haley's conversion story at Our Conversion Story.
From The Koala Mom, Bonnie Way and her father ended up in the Catholic church to secretly scope things out when she realized she was falling for her future husband.
"There's this guy I think I like, and I think he likes me, and he's Catholic, so" (…) I was now attending a Catholic Church." Read more of Bonnie's conversion story at Coming Home: My Conversion Story
Anna Coyne from The Heart's Overflow shares her story, Conversion:
"As anti-catholic as I was, however, there were a few very catholic things that always fascinated me and drew me in: nuns, kneeling, and beautiful churches." Read about how Anna is converted by her observation of nuns and other little things

here

.
Anna Coyne from The Heart's Overflow also has a roundup of interviews from other Catholic converts. It's fun to read about how each person came to know more about Catholicism here: Not a Cradle Catholic.
"Within 6 months, I  joined the Church much to my family's despair. As my grandfather lamented, 'My God, how did she get herself into that mess?'" Read more about Melanie's getting punched-in-the-face-by-the-Holy-Spirit journey

here

.
Suzi Whitford from The Whitford Life wrote The Beauty of the Christ, which was originally a letter that she wrote to her Protestant pastor to inform him that she was converting to the Catholic church.
"But what made this all the more beautiful was not just the things you could see with your eyes, but the things I came to know with my heart. To know the meaning behind the things of the Catholic Church makes them a thousand times more beautiful. To know why there are stained glass windows, or why Catholics pray their rosaries, or what all the symbolism means is not just the knowledge of beauty, but the knowledge of the truth behind it." Read more.
Jen Buckley from Graceful Living at Home wrote My Faith Story to describe her reversion story as she returned to the church:
"I cried hysterically and muttered, 'I feel like I'm home. Where have I been all these years?'" Read more.
Are you a convert? Please comment below what caused you to convert.
If you're not a convert, have you heard any cool stories of conversion that you can share in the comments?