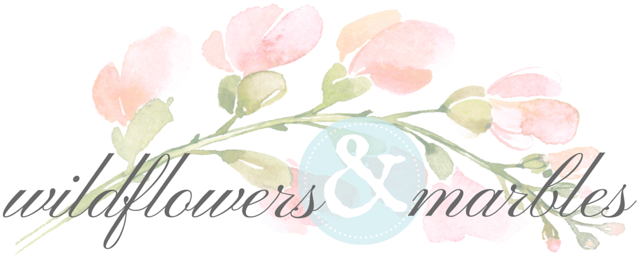 I feel like I need a red curtain and a microphone when I announce this week's Featured Blogger. In my lowest voice possible, I would say to a bustling crowd into my mic: "I'm excited to introduce to you today Jen Mackintosh, a wife of 23 years and a mom to 5 kids. She's bringing to us today tips on organizing, planning, the gift of time, and homeschooling." (I don't know if the whole crowd does this in unison, but in my imagination they all breathe a sigh of relief. We've been waiting for this kind of a post!)
Enough of my fanciful imagination and let's get to knowing Jen! Here is her bio and below is her VERY informative and helpful interview!
Jennifer Mackintosh lives in the foothills of the Appalachian Mountains in North Alabama. Married for 23 years, she delights in being the mother to 5 children (with a toddler/preschooler, elementary student, middle schooler, high schooler, and one graduate already out in the world).
Jennifer has been homeschooling from the beginning and strives to nurture days rich in truth, goodness, and beauty – believing that culture is rebuilt one family at a time – through the natural ways we live our faith and through the ordinary duties at home. She enjoys the many ways that Charlotte Mason's educational philosophy and methods intersect with Classical principles and these ideas animate their homeschool day.
She has been writing on her blog, Wildflowers and Marbles, since 2007, and has also written for several Catholic publications (online and print), online forums, been featured on podcasts, as well as enjoying the opportunity to speak at several homeschooling conferences. You can catch up with her through her Facebook page or follow her on Instagram. She enjoys encouraging other moms along the way with her!
Let's get down to it!
Why do you blog? How long have you been blogging?
Jen: I've been blogging since 2007! At the time, my children were young and I had adult vocabulary to expend and, well…hello blogging world! Blogging was this completely new thing that was literally transforming the way homeschooling would look. For so long, our ability to encourage each other was limited to a phone call, a visit with a cup of coffee in hand, or the summer homeschool conference. While these personal visits are still (and always going to be) the best way to visit and encourage, because reality is always going to be warmer and more encouraging than a screen, blogs were allowing us to share ideas, photos, books, challenges, bumps and bruises, and encourage each other along the way. Our different blogging personalities began to develop, and the homeschooling world became a smaller place.

Now we have social media, blogs, pinterest pages, periscope, webinars – it's all pretty amazing! Through it all, blogging has proven that it is still a fantastic place to share and encourage. And that's why I'm still here! For me, it remains an outlet that I enjoy: sharing glimpses of our days, and ideas that I hope encourage other moms. After all, we're in this together – dirty dishes and all!

Lately, I'm hearing from moms that are super concerned about "the times" in which we're raising our children, and I share their concerns! Take one look at the news headlines and you come away thinking, "

Wow! What now?

" So it's become a priority for me on my blog to encourage and share the simple (often underestimated) ways we as Catholic families rebuild culture. (

Truth and Beauty: Rebuilding Culture By Doing the Next Thing

) We moms are on the front lines of culture rebuilding and we just have to do the next thing! Some days it could be as simple as putting on perfume and lip gloss before your husband comes home from work – but think of the gift that is, and the investment in your marriage!
Why do you blog "Catholic?"
I guess I've never thought of it as blogging "Catholic." It's just who I am. St. John Paul II told families, "become what you are." Our Catholic faith isn't a pocket of our day, or a subject we cover, it's who we are. I welcome all readers, and if I'm being truthful and real about who I am my Catholic faith is going to be a part of my blog.
Your blog talks about organizing and planning… what are your top tips for organizing?
You know, over the years, I've learned that *stuff* doesn't solve problems – prayer, ideas, and hard work do. The reason I say that is because often we encounter a problem or challenge and we start looking around for a new gizmo to buy to make things easier, or we start looking around to see what everyone else is doing and we try to imitate their response exactly. Two tools I have invested in over the years that have made the biggest impact in our every-day lives have been organizing and planning. For example, when we lived through a total home remodel, I organized my 

desk in a bag

. It was a little thing that made a huge difference!

My top tips for organizing:

Dump the clutter – and if there is so much clutter that it's overwhelming, get several dollar store bins and just push all of the clutter into bins. Put a lid on it and take a deep breath – you can always resolve to go through one bin a week – just get the clutter out of your way and you can organize from there!
Work with the grain and organize-it-where-you-use-it. In other words, how do you need something to work for you? So what…if home magazines show a gorgeous pantry with baking supplies labeled neatly in bins – if you bake in one corner of your kitchen, set up your bake center right there! Great…if your homeschool friend has a room to organize all her stuff – if you don't have a room, no problem! Do you have a shelf? A bag? Bins you can hide in the dining room cabinets? Organize it where you use it!
Filter!! It's definitely great to look around and get ideas, just be sure to filter all those ideas through your own reality! The open basket organizing look may photograph beautifully, but if your toddler would consider it an invitation to demonstrate his Godzilla skills then it's not the best organizational method for you! What's intuitive and workable for you?
Shop your spaces! Think outside the box when organizing – the mismatched glass set from your kitchen will be great for organizing color pencils and art supplies!
What are your top tips for planning? 
I'm passionate about planning! In fact, I recently got to chat planning with two fantastic gals through a couple of web chats (

you can head over and listen to both web chats for free

). I think some people assume that because I plan, life must be perfect for us – and that just couldn't be farther from the truth! Planning is a way of stewarding the gift of time in much the same way we steward our other material blessings. God is a God of order, not chaos and randomness, so it's worth considering how planning (budgeting your time) can factor into the order within the home and the day.

I see planning as an extension of the hospitality I offer my family. Hospitality makes others feel comfortable, welcome, and loved, and I should be exercising hospitality toward my husband and children with as much energy and effort as I offer when company is coming over. That's not to say that I plan every.single.moment – I don't! In fact, as passionate as I am about planning, I'm just as passionate about leaving plenty of unplanned time – it's important for kids to have that time to explore, investigate and play! Planning means that I've considered my family, our schedule, and our days – I've done my best to budget our time, I've allowed plenty of open time for the kids to exercise imagination, and I'm working with our family priorities to steward our time with our season of life in mind.
What would you consider to be the hardest thing about planning and organizing?
Probably the hardest thing in planning and organizing is when God's plans trump our plans. It's usually pretty obvious when that happens, yet we still pretend for a period of time that nothing has changed. It can be humorous and deflating all at the same time. Still, God's plans are perfect (even if we don't always understand them), thus…plan for your season of life. If you're pregnant, taking care of an aging parent, dealing with a chronic illness, a mommy to many young children, facing a hidden suffering – your plans can't, won't and shouldn't look the same as someone in a different season of life. You may not be able to organize the closets right now because you're busy nurturing a new life. You're right where God wants you to be – plan from there!

The next biggest challenge is keepin' it real. Over-planning and forgetting who you're planning for and why you're planning will lead to burnout and/or mutiny. Fast. If planning is an extension of hospitality, then I'm a steward, not a dictator. Keep it real!
What does homeschooling look like in your family? Have you always homeschooled?
Yes, we've always homeschooled. And yes, we homeschool from preschool through high school. This is my 14th year of homeschooling. What does homeschooling look like in our family? We embrace 

Classical ideas

 and live them out in a 

Charlotte Mason day

 This means our days are full of living, worthy books that spread a feast of ideas. The children read and then narrate: they tell me about their reading. Lots of great discussion happens there! I can't possibly cover 

everything

 in our 12 years together, and I don't even try! My goal is to nurture and educate our children with the good, true and beautiful and pass along the tools to learn so that they will be lifelong learners who, I pray, will act virtuously.
What is the hardest age/grade for your to homeschool?
I really enjoy teaching every grade! They all have their unique challenges! To me, the hardest challenge is when there is a toddler in the house! Now THAT is hard! It takes some brainstorming to set up some toddler play stations so you can buy yourself 15 minutes here or there. With toddlers, you learn to "swish." Swishing is a verb from the mom-dictionary, meaning "the act of rapidly completing a task in any room inside the home in a period of less than 10 minutes…sometimes less than 5." You can swish a bathroom sink, or you could do a math lesson, or maybe tidy the downstairs, or make a pot of coffee and pour yourself a cup – all within a swish. If you've got toddlers, you quickly shelve curriculum that exceeds your swishing capabilities.
What is your favorite thing about homeschooling?
Well, I started to say that my favorite thing about homeschooling is…the end of the day!  LOL!  And, I'm not gonna lie – there are those days that you count down to the post-bedtime glass of wine! But really, my favorite thing is probably learning right alongside my kids! I can't produce fantastic credentials to let you know I'm uber-qualified to do this. I'm just a humble learner, right alongside my 2nd grader…or my 9th grader…or my high school senior.
How do you make your homeschool "Catholic?"
I'm not sure I "make our homeschool Catholic." We are Catholic, therefore, home education reflects our faith.

I try to follow the Church's example in living the liturgical year.  Each month, I set up a 

Feast Table

 with items that reflect the liturgical month ahead using picture books, holy cards, prayer cards, statues, sacred art – whatever I've got that reflects the month. When my kids were little, I didn't have much to add to the Feast table, but each year, I'd add something new – maybe a new picture book, or a new coffee table book I found in a used book store that I ripped apart so I could laminate the art images to display on our Feast table. And over the years, it has grown so that now it's a part of our family culture.

In homeschooling, not everything we read is "stamped" Catholic, but certainly some of it is. As the children are studying a period of history, they're also reading about the Church's contribution to that period of history: the saints and the culture.  We discuss all of our reading together through the lens of our faith and as the children grow and mature those discussions grow richer and deeper. And then every year, for 12 years, the children are studying the Catechism, reading the Bible (in age appropriate forms), and learning about reverence, something I think is so important in a child's faith formation.
What do you do when a wrench is thrown into your homeschool day? (You get the flu or something?)
The flu is a big wrench – no school.  Smaller wrenches would be things like appointments out of the house, or I'm potty training someone and everything else has to take a backseat to that time priority.  Whatever the wrench that's thrown our way, I'm a realist. My kids need me to be a mom. My husband needs me to be a wife. These things happen first. Since I know homeschooling happens all over the place, tucked in out of the way corners of the day, I can relax because I know it isn't isolated to a page on a planner. If the day God provides insists that I forget about the lesson plans then I do so without flinching; I've learned His plans trump mine any day of the week. If the day takes a strange turn or twist, I try to be flexible – which may mean a lighter day than I originally planned, or maybe letting the kids read independently and calling that good enough while I rehabilitate with a cup of coffee in a favorite chair! Or, I might call in my no-fail substitute teacher: my collection of educational DVD's (Magic School Bus, Liberty's Kids, CCC faith DVD collection, Drive Thru History, etc.).
Is there anything you want to add for the readers?
I'm thrilled Lis invited me to share with all of you! Thank you, Lis! Really, I'm a mom in the same boat as you – slogging through the really great stuff and the really hard stuff with my cup of coffee in hand! I'd love to visit with you along the way!
I'm so glad you got to learn about Jen from Wildflowers & Marbles. Please take a moment to show her a little love by visiting her blog. Don't forget to check out the planning and organizing sections of her blog, if you loved her tips here.
To find more Catholic Mommy Blogs, please visit our Catholic Mommy Blogs 
directory
.
 Make sure you don't miss a thing at Catholic Mommy Blogs!