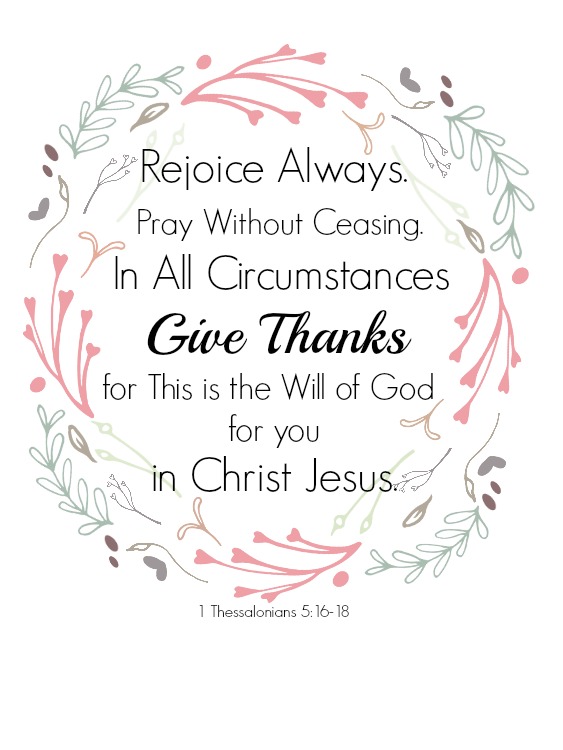 Rejoice Always. Pray Without Ceasing.
I'm sure you've heard this before… but man, it's hard to live out, isn't it?
Especially when your child just threw the ugliest tantrum.
Or you lost your cool.
Or your family has had a stomach bug for the last week.
But, somehow, we're called to overcome those things and go forward. Rejoicing. Praying in every moment.
Below is a free printable of this scripture. I hope you enjoy it and it serves as a reminder.
To make sure you don't miss more neat stuff like this and keep in touch with us, sign up for our weekly emails.