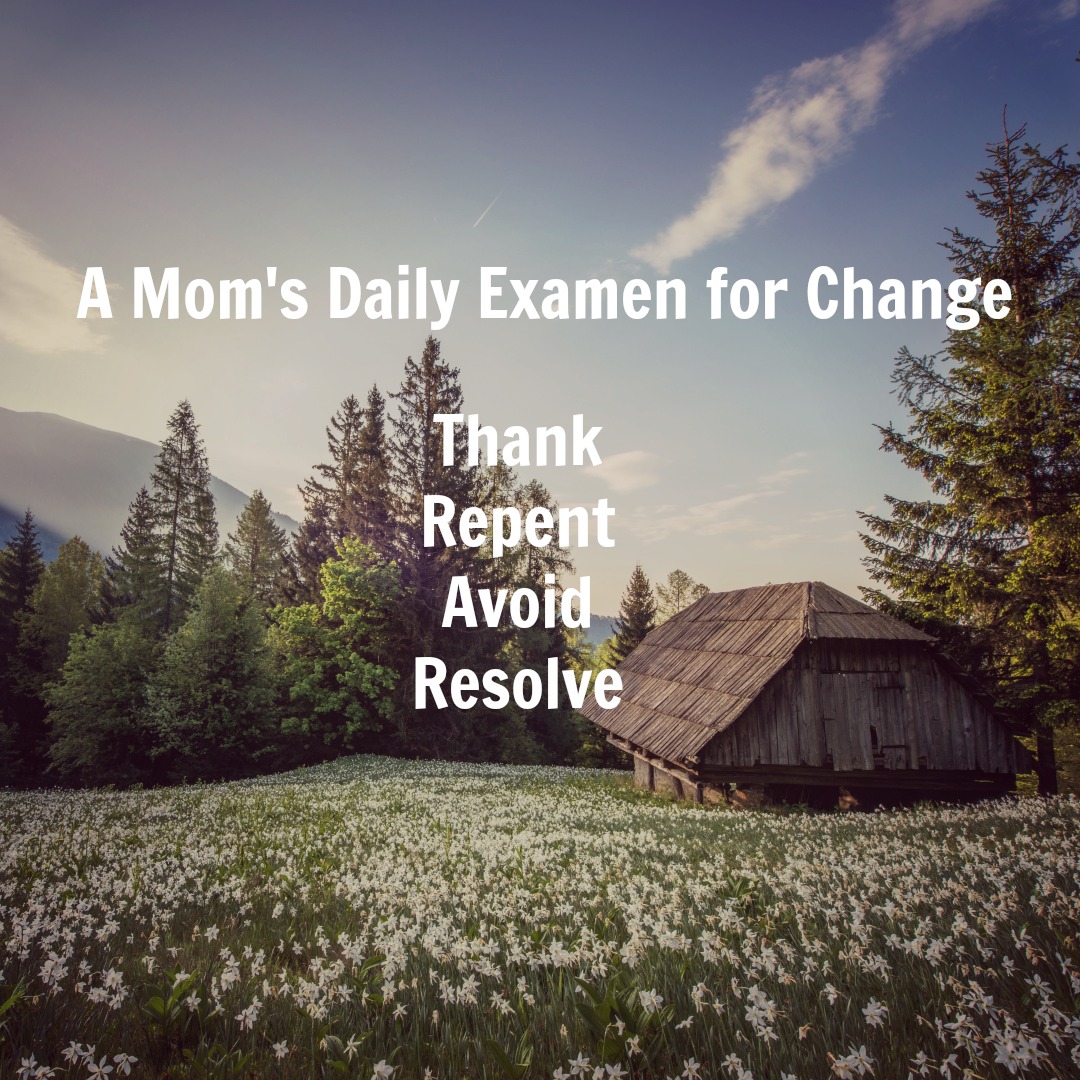 Why do we confess the same sins over and over?
We're sorry for them.  We know they're wrong.  We really want to stop.
So why do we keep doing that?
Fallen Human Nature
It's because of a little thing called original sin.
It introduced this nasty bug called concupiscence into our nature.  This disordered desire for things that are not good to us.
This makes it Really. Hard. to stop doing those things we know are wrong.  To break bad habits.
As St. Paul said, "For I do not do the good I want, but I do the evil I do not want." Rom 7:19  The great Apostle even found it hard!  It's going to be hard for us too.
Hard, but not impossible… which brings me to…
The Way We Do Confession.
A month goes by.  Time to think of all the things I've done wrong.  List them to the priest.  Move on and not think about it until next month.
Now don't get me wrong, with proper contrition that's still a valid confession.
And I encourage you to go to confession often! 
But when we only think of our sins with sorrow and repentance once a month… that's not enough to help us change every day.
Let's say I have a hard time with yelling at my kids.  I confess it every month.  I feel badly about it and know I should be a better mom.  But I just can't break the habit.
Enter the Nightly Examen.
The examen is different from the examination of conscience.  It includes daily reflection, thanking God, repentance, and resolving to change.There are many types of examens floating around.
Here's the format I use to help me become a better mom every day!
A Mom's Examen for Daily Change:
1. Thank God for the good you have done
Reflect on your day and all the good you have done through God's grace and thank Him for it.
Dear Father, today You gave me the grace to take time out of my day to sit on the floor and play with the kids.  You gave me the grace to do my household chores with love and with patience.  You gave me the grace to ask my husband for help when I needed it at dinner time.  Thank You for filling my life with your blessings.
2. Repent of your sins
Think of the wrong you have done today, and ask God for forgiveness and mercy.
Today I lost it on my son.  He said he needed to go potty while we were in the car.  The roads were covered in snow, there were no rest stops in sight… and it was an emergency.  We pulled over three times before he would go potty in the snow, and my frustration was sky-high.  I gave him an earful.  God forgive me for my unjust anger.
3. Avoid the occasion of sin
Reflect and discover the near occasion of sin.  Resolve to avoid it tomorrow.
The occasion of sin was the helplessness I felt.  We were rushing to go, so I was already on edge.  I was afraid he'd have an accident in his carseat, and that is The. Worst.  I let my emotions get out of control and I was absorbed in myself.  I resolve to avoid self-centeredness.
4. Resolve to do better
Think of a concrete way you can do better tomorrow and ask God to give you the grace to do it.
How can I do better?  Here's the problem.  I wasn't paying attention to him.  I didn't remind him to use the potty before we left.  I was busy doing my own thing and barking orders from the other room.  So he had an emergency because I was disengaged.  I'm going to make sure he goes potty before we get in the car from now on.  God give me the grace to put my children's needs first.
Power to you, Mama!
Wow!  Can you feel the difference?
Now we have not just the sin, but the problem at the root of it and a concrete way to make sure this particular scenario never happens again.
Without a nightly examen, we miss out on all this information, the opportunity for small improvements every day.
So please, continue to go to confession regularly.
And if you want to amend your life to its full potential, download this free printable and begin the examen tonight!
Free Printable: