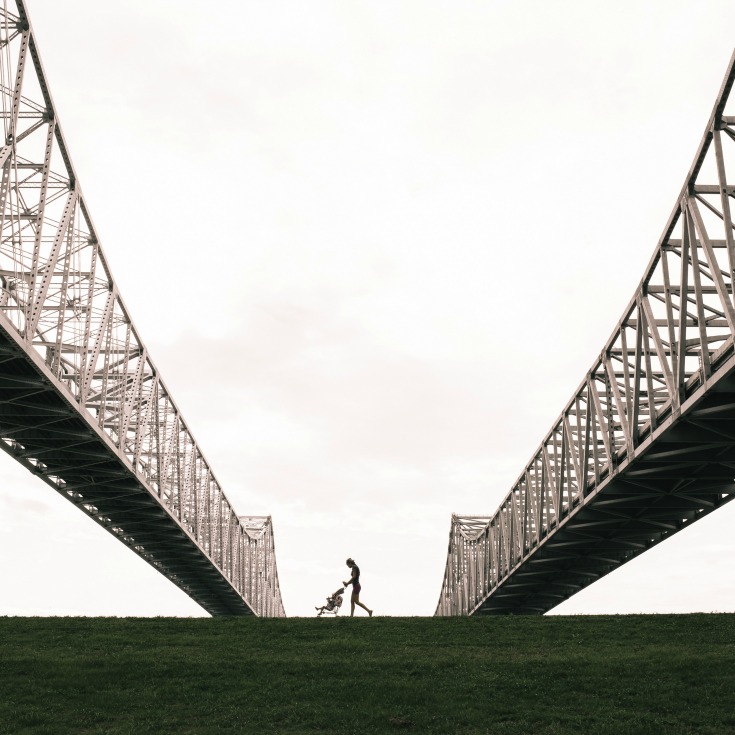 My first miscarriage happened on Mother's Day weekend about ten years ago.  We had two young children at the time and we were excited about the thought of another child.
I had another miscarriage years later but it did not affect me as much as my "Mother's Day miscarriage"(Maybe because it was my first, but likely more because it happened on Mother's Day).
Every Mother's Day since then has been bittersweet.
I grieve the loss of our unborn but at the same time I celebrate the children I have with me.  I am thankful for my blessings but always wonder about the children we did not get to meet.
At the time I found it very hard to understand why God would give me another child, only to take her back before I could meet her. And why oh why did it have to happen on that day of all days? I was convinced I was being punished.
Although my husband, the doctor at the emergency department and  my own family doctor assured me it was not my fault, it was hard to accept.  I began to wonder…maybe it was because I was partying with my friends before I realized I was pregnant. Maybe God was punishing me for some reason. Maybe I was not being a good enough mother to my other children so God decided to take this child back.  For the longest time I truly felt that it was a punishment from God. He must be sending me a message. The message was that I didn't deserve to be a mother to three children. And He would never let me forget it.
I didn't want to hear that it "happened for a reason."
The only reason I could come up with was that I wasn't being a good mother and I didn't deserve this baby.It has taken me a long time to figure out  that it was not true.  I now know that miscarriages are not an intentional punishment.  He does not inflict suffering on us for punishment.  I now know that God is not spiteful nor does He enjoy hurting people or causing them sorrow.
"Here on earth you will have many trials and sorrows.  But take heart, because I have overcome the world" – John 16:33
What I do know is that all of our lives are in God's hands.  It is in God's hands if and when and for how long we will hold onto our babies here on earth.
"Before I formed you in the womb I knew you, and before you were born I consecrated you."- Jeremiah 1:5
In God's Hands 
All lives are in His hands. We don't always understand why our Father does things. It's like when we are children and we feel like our parent is unleashing some cruel and unnecessary punishment.  We don't understand at the time that our Father knows what is best for us and knows what is best for our lives. He suffers along with us the same as a parent who comforts the small child who doesn't understand what is happening.
Shortly after my miscarriage I sprained my ankle and had wisdom teeth out. I was heavily medicated for several months.  If I were pregnant, I would not have been able to take the pain medication. Maybe God knew something I didn't. We don't always know His plan for us.  I also had no idea at the time that God would grant us two more children.
"Just as you do not know how the life breath enters the human frame in the mother's womb, So you do not know the work of God who is working in everything." – Ecclesiastes 11:5
When we joined the Catholic Church a couple of years ago, we truly left our children in God's hands. We wholeheartedly believe that the plan for our children is up to God.
And God's response this time was a beautiful baby boy.
God granted us four babies to raise here on earth. I realize what a blessing my four children are and I'm trying real hard to get to Heaven where I believe i may finally meet our other two babies.
Thinking of all Mothers on Mother's Day
"On Mother's Day, I can think of no Mother more deserving than a Mother who had to give one back". -Erma Bombeck
I pray that all grieving parents will meet the children they lost in heaven some day.  I pray for peace at heart to all mothers who may be grieving or suffering at this time.
"Blessed are those who mourn for they shall be comforted." – Matthew 5:4
Just remember, a miscarriage is not your fault.  It is not a punishment.
Have faith in God's plan for you.  I know it is hard at the time, but eventually you will understand. Every child is a gift and life is oh so precious.  God has a plan for all lives.
Naomi Pelss, www.morewithfourblog.com