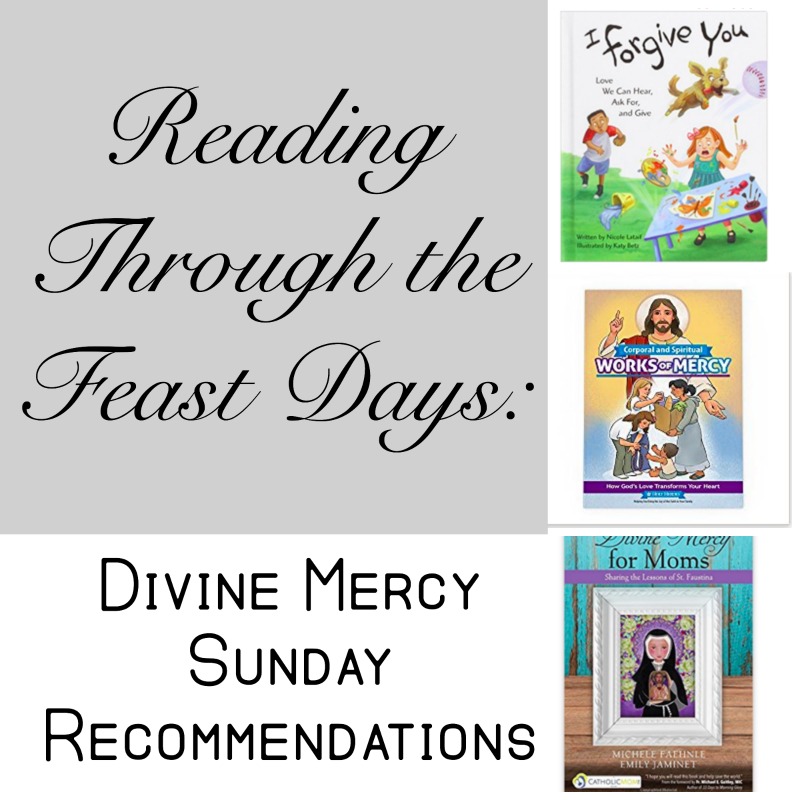 We've got a wonderful collection of books focusing on mercy, forgiveness, St. Faustina and Divine Mercy Sunday. My favorite book on this list is by far 33 Days to Merciful Love. It changed my life and I always recommend it to my friends.
To pin this post, CLICK HERE.
To read more about Divine Mercy and St. Faustina's role in instituting Divine Mercy Sunday, please see our list of Divine Mercy posts HERE.
Are any of these books your favorites? Tell us what you like to read to celebrate Divine Mercy Sunday in the comments.