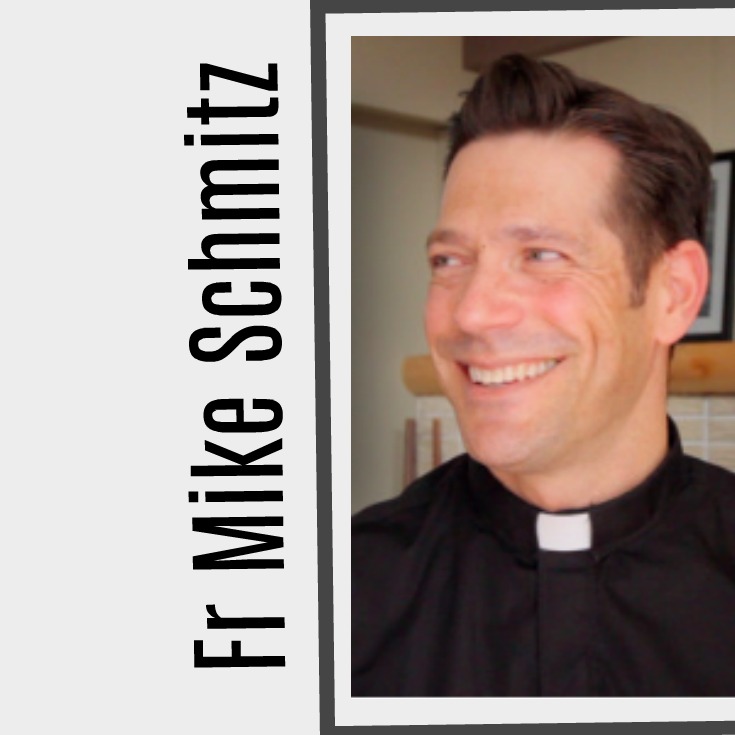 If you love learning about our Catholic faith in an easy-to-learn format, you've probably run across Father Mike Schmitz's youtube videos. He has an easy, down-to-earth approach that makes understanding difficult theological subjects simpler… and easier for you to explain to others later!
Since we simply can't get enough, we've compiled his most popular videos for your educational and viewing pleasure. We hope this helps you in your faith journey!
Plus, don't forget to Pin this post (or bookmark it) to listen to the videos you can't get to today and to source when somebody asks you that question that's answered here!
Here are the 27 Most Popular Father Mike Schmitz Videos on Youtube!
(the Short, under 20 minutes videos!!!)
 
Preparing for Lent
133,900+ views
Praying in a State of Mortal Sin
133,000+ views
Why be Catholic and not just Christian?
128,000+ views
What Constitutes a Practicing Catholic?
122,000+ views
Making a Good Confession
119,000+ views
Tips for Praying
111,400+ views
The Significance of Ash Wednesday
106,600+ views
What's Your Bedtime?
105,800+ views
I Ain't Afraid of No Ghosts!
97,000+ views
Overwhelmed?
93,800+ views
Why Does God Let Bad Things Happen?
93,000+ views
Will I Ever Find "The One?"
92,000+ views
Learning to be Alone
83,000+ views
Ways to Read the Bible
82,400+ views
Will My Pet Be in Heaven?
82,000+ views
Aren't All Churches the Same?
80,000+ views
Padre Pio's Secret to Holiness
77,400+ views
Outdoor Weddings
74,000+ views
Mastering Love & Relationships
69,000 views
The Real Purpose of Funerals
62,000+ views
The Real Purpose of Funerals
62,000+ views
Why We Don't Drink Coffee at Mass
61,000+ views
The Power of Prayer
60,000+ views
The Immaculate Conception Explained
59,900+ views
Wanting to Fix People
58,900+ views
Hell is for Real
58,000+ views
What You Should Know About Purgatory
58,000+ views
Letting God Take His Time
56,000+ views
I hope you found a lot of great resources here! We couldn't resist listening to these videos as we created this post so we hope you the time to listen to some too. If you don't have time for all of them today, please Pin it on Pinterest or Bookmark this page to find it again soon!
God bless you!