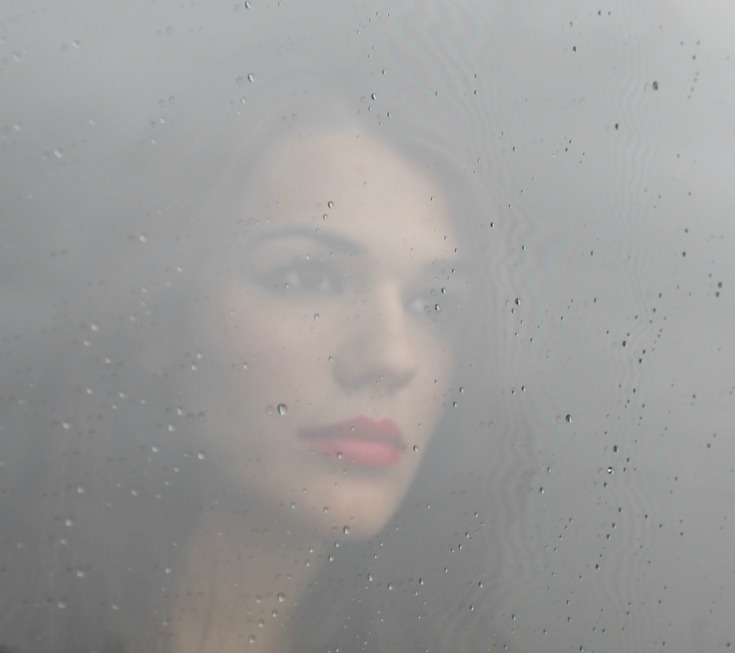 Upon sitting down in church one morning in November 2014, a woman seated near us turned to me and asked, "Did you have your baby?" I forced a smile as my heart raced and responded with a quick, "Yes." She congratulated me, and I thanked her. I choked back tears the rest of Mass.
It wasn't her fault. She didn't know that my sweet baby girl, Isabelle, passed away just one day after she was born. I could have shared this with her, but didn't want to make her feel uncomfortable.
For just a moment after I responded to her question, I felt like a normal mother – a mother whose child was perhaps in the church nursery and who was happy to mention that she had given birth to a beautiful baby girl who kept her up at night but was happy and healthy. I wanted so desperately for that thought to be true, but after a few seconds I again accepted my reality and tried hard not to draw attention to the tears forming.
Many parents who have lost a child refer to days like the one I described as "trigger days." If you have ever lost someone you love, you know that certain things can trigger a wave of strong emotions. Sometimes these triggers are expected, such as the anniversary of a death or a birthday. Other times, the trigger may be completely unexpected, such as the children's isle in Wal-Mart or a mother holding a child's hand.
It has been two and a half years since my daughter passed away. I wish I could say that trigger days don't happen anymore. Unfortunately, this is not the case. They certainly happen less frequently, but they still occur more often than I would like.
So how does one survive a trigger day?
1. Stay Busy
The first key to surviving a trigger day is to stay busy with something that doesn't allow your mind to wander too much. I personally find that on trigger days, I have a tendency replay the horrible day Isabelle passed away attempting to find a way for the outcome to have been different. This doesn't change anything, but rather just makes me feel angry and more upset. It is fine to mourn and remember, but I find it best to confront those feelings head on, to accept and pray about them, and then to move forward. Occupying my mind with other things and staying busy has really helped me to move forward when I am confronted with difficult days. A few examples may include inviting a friend over to bake cookies, playing a sport, or -my personal favorite- organizing the junk drawer. 🙂
2. Other People
Some people find it helpful to surround themselves with lots of family and friends on difficult days, while some prefer a close friend or even a bit of alone time. Your preference may vary depending on the day.
Personally, I find it easier to get through trigger days when I have some alone time to process my emotions. Additionally, my husband has also been a tremendous source of strength and support. He knows and understands my pain and needs only to hold my hand to provide support.
Sometimes a hug from a good friend or a phone conversation with a relative can also do the trick. Furthermore, I met with a grief counselor regularly during the first few months after Isabelle passed away. I would strongly encourage this to anyone working through grief.
3. The Internet
I do believe that human interaction is important during the grieving journey, but there are also many wonderful resources available on the internet. Social media has provided a new form of communication that can be a huge blessing on difficult days.
Early on, I found tremendous strength and support specifically in the blogging world where it was easy to find others with similar stories to my own. When I was struggling through a "trigger day," I found it comforting to read other moms' experiences while working through the pain of loss. I think part of me just wanted to know that I was not the only one experiencing this type of pain. Hand-in-hand with reading, I also have found writing to be incredibly therapeutic. My own blog is the product of that desire to write and share my story with other grieving parents.
4. Faith
My biggest source of strength comes from my Catholic faith and the belief that my sweet daughter is in heaven with the King of Kings.
After Isabelle passed away, I spent several weeks very angry at God. At some point I realized that it was getting me nowhere and that I needed God to move forward from the loss of my daughter. My decision to cling to God rather than anger allowed me to see how He has used my daughter to bring others closer to Him.
Clinging to my faith has also reminded me that children are a gift from God, and that we are not guaranteed any number of days with them. We are instead told to first "Love … as I have loved you" (John 15:12), to "Bring them up in the training and instructions of the Lord" (Ephesians 6:4), and finally that we should "Let the children come to me (God), and do not hinder them, because the kingdom of heaven belongs to such as these" (Matthew 19:14).
My husband and I did the best we could to follow this. We prayed for our daughter throughout my pregnancy and had her baptized hours after she was born. She was surrounded with love, and when God called her back to Him, we took comfort knowing that she would be with the One who loves more perfectly than we were capable.
*Please note that I am not a medical professional, just a mommy blogging about her own experience with grief. It is important to seek guidance from a medical professional during the grieving journey. There are many wonderful men and women out there who devote their lives to helping others move forward from a loss.