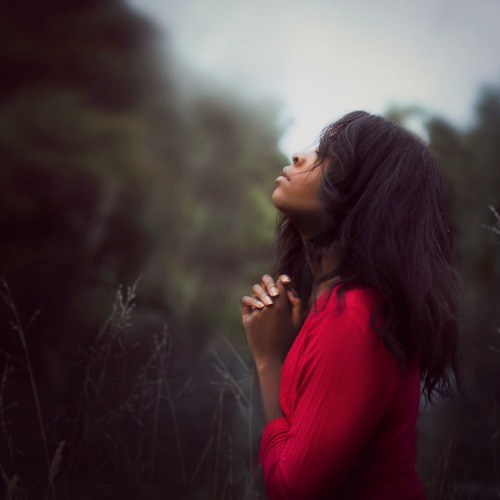 My one-year-old loves to say "Amen" after we pray the Hail Mary, Our Father, or prayer before meals. A huge grin extends across his face as he claps his hands excitedly after proudly proclaiming, "Amen!" It sounds a bit more like "Ah-me," but it is incredibly cute and makes my heart burst with joy each time he says it.
As I have ventured further into motherhood, I have found that sometimes my "Amens" become routine rather than a joyful affirmation that I truly believed each word of a prayer. It is not uncommon for my prayers to be a plea to God for just one more hour of sleep or for my son to stop throwing his vegetables all over the floor. Sometimes I feel like I am drowning in a sea of diapers, nap schedules, and toddler tantrums. The thought of chiseling out time from my daily schedule for prayer seems daunting. However, my frustration is a sign that I need it now more than ever.
My prayer routine as a mother is a far cry from prayer during my single years. I don't have the opportunity to attend daily Mass whenever I want, and long gone are the days of spontaneously walking into the adoration chapel to pray for a while. Prayer during this phase of life is just different. And just when I think I have it figured out, the baby gets teeth, someone throws up, or the toddler figures out how to climb onto the kitchen table. I then feel like I'm starting all over again attempting to find a new prayer routine that fits my ever-changing role as a mother.
So how do we navigate the often treacherous waters of motherhood and also find a prayer routine that keeps us sailing forward? How do we teach our kids to joyfully say "Amen" while also truly meaning it ourselves?
Here are a few prayer tips for the busy mom:
1.) Offer up challenging moments for a specific intention.
When your toddler flails around screaming while you attempt to change a messy diaper, offer up your frustrations for a specific intention. It is a simple way to bring our minds to God when we encounter challenging situations that test our patience.
2.) Build prayer into already existing routines.
Since a typical day for a mother is quite busy, try building prayer into already existing routines. In a way, you then make your entire day a prayer. Consider things that you do every single day such as showering, washing your hands, preparing meals, feeding the baby, etc., and build prayer into those activities. Say the Glory Be while washing your hands. Pray a decade of the rosary while cooking dinner. Read scripture on your phone while feeding the baby. Have a chat with God instead of singing in the shower.
3.) Take advantage of time in the car.
Whether you happen to be by yourself or carting around a van full of car seats, time in the car can be a great opportunity for prayer. While sometimes children love to yell or toss things around while sitting in the back seat, occasionally they are content to read a book or snooze for a few minutes. Take advantage of the opportunity to pray.
Recommended: See our white traveling rosary in the Shop
4.) Pray with your children.
Many parents routinely say prayers with their children at certain points during the day, such as before bed and meals. Be sincere when you pray with them during these times, and don't just go through the motions. It is not only an opportunity to model what good prayer habits look and sound like, it is also an opportunity to spend a few minutes talking to God.
5.) Take time off.
Each Sunday evening, my husband watches our son for a few hours, and I head to church and volunteer at our parish's youth group. I have always enjoyed working in youth ministry and feel refreshed after a few hours away from my routine at home. After each meeting, I drop by the adoration chapel for a bit of quiet prayer. I have found that taking a little time off and spending a bit of uninterrupted quiet time with God has been really beneficial to my prayer life as well as my sanity. If you aren't able to get away, consider getting up ten minutes before your family each day or even once a week to spend some quiet time with God.
I hope these tips help you find time for prayer and peace in your busy day. God bless you!