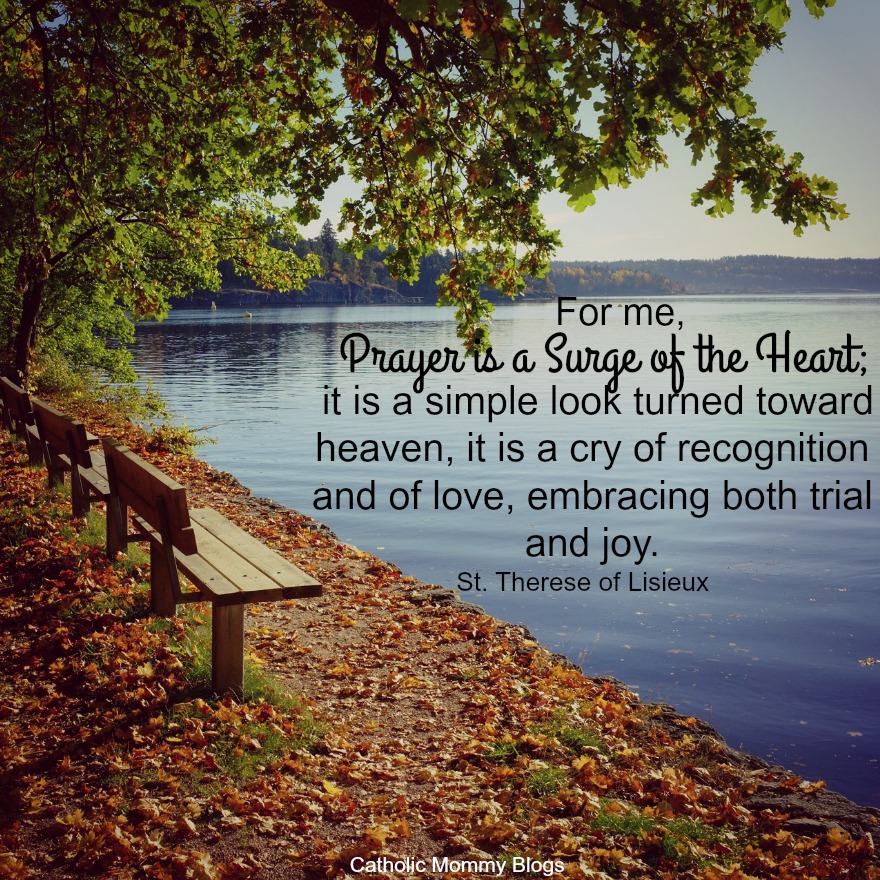 Helping your child prepare for their first confession is an exciting time to share in their developing faith journey. W However, reconciliation can be a tremendous source of spiritual reflection. It is a necessary step in receiving forgiveness and growing closer to God. For your child to have a successful and enriching first confession, here are a few tips to consider.
1. Pray Together
Pray together as a family.
Make sure your child is comfortable in saying their prayers. Help them learn basic prayers before going to their first confession.
The first step when preparing for any sacrament should include prayer and reflection. Pray with your child every day. Make sure your child knows the basic prayers that are often offered as penance after confession. Pray the Our Father, Hail Mary, and the Glory Be together with your child.
This is a wonderful opportunity to talk to your child about not only the words they are memorizing but how to truly talk with God, in their heart and mind. Prayer should not be boring like a chore to complete. It can be as simple as discovering something really cool – like seeing a sky full of stars on a cold clear night or finding a super-soft fuzzy caterpillar and saying "wow" as they recognize the work of God.
For me, prayer is a surge of the heart; it is a simple look turned toward heaven, it is a cry of recognition and of love, embracing both trial and joy.
— St. Therese of Lisieux
As for the rote prayers, the priest will likely ask for your child to say one of these prayers as penance. Know these prayers well. Start a routine with your child to include a few minutes set aside each day to pray together. Not only will this help them learn their prayers, but you will be spending time bonding together and growing in your faith.
2. Talk About It
In the weeks leading up to their first confession, have an ongoing dialogue with your child. Talk about your own experiences during confession and make it clear this is a routine part of the Catholic faith. Answer your child's questions, and, when you don't have an answer, admit that you don't know and talk to your priest together. Separate the facts from fiction before your child goes. It is important to keep the discussion going and make it clear to your child they can come to you to discuss any aspect of their budding faith.
3. Prepare
Provide your child with whatever tools they need for their first confession. Consider a guide that walks them through the process.
Your child can bring a list, note, sheet of paper, or any other guide to help them. Rather than try to memorize what to say, go prepared with a list of sins. You can bring a guide that shows the structure of a confession so your child will know what to say. You don't have to think on your feet in the confessional. If your child is still struggling to learn their prayers, write down a list of prayers for them so they can say their penance afterward. Give your child whatever tools they need to feel comfortable during confession, and to have a successful and enriching faith-building experience.
4. Teach Them Right from Wrong
Preparing for confession must include an examination of conscience. To do this successfully, your child will need to understand right from wrong and what constitutes as a sin. Use this as an opportunity to instill a strong moral compass in your child. Engage in a discussion about sin.
At your child's age, sins are likely minor bumps in the road of growing up. Talk to them at their level rather than complicate the discussion. Help your child create a list of areas they could improve to prepare for what to tell your priest in the confessional. Preparing a list beforehand is a helpful exercise in examining your faith life. Use confession as an opportunity to teach your child about mercy.
5. Practice and Make It Fun
Practice with your child so they don't feel so lost. You can invent a fun activity that brings you and your child closer together. Your child might respond better if confession is tied to an interesting, educational activity.
6. Talk About Anxiety
Talk to your child about the setting they would be more comfortable in: traditional or face-to-face. Sometimes the root of confession anxiety is tied to the location.
Confession makes many people nervous. Even adults can be anxious before confession. It is important to discuss fears openly before going. Most parishes offer face-to-face confession and traditional anonymous confession. Your child might be more comfortable talking to the priest directly for the first time. Talk to your priest if your child is especially nervous. They have experienced nervousness with other parishioners before.
Use their first confession as an opportunity to go yourself. Show your child you can do it, too. Remind your child the priest never shares anything they hear in the confessional. Confession is not intended to be a source of shame or embarrassment, and the priest has likely heard the same sins countless times before.
Stay close to your child if they need you to be there. When your child is finished, sit beside them while they say their penance. Make it clear you are there for them throughout the entire sacrament.
7. Follow-Up Discussion
After their first confession, talk to your child about their experience. Discussion is a crucial element in the faith journey. Catholics should attend confession at least once a year, so keep the conversation going beyond their first confession. Help your child identify areas they can improve on throughout the year.
8. Make It a Habit
Make reconciliation a part of your family's habit. Try setting a date each year for your family to attend together. Most parishes offer additional confession services during Advent and Lent. Create a routine that keeps your family in check. Even though it is an individualized experience, you can use confession as an opportunity to enrich your entire family's faith. Your child will likely become more comfortable with confession as they have further opportunities in the future. Be sure to provide them with these opportunities.
Your child's first confession doesn't have to hold any surprises. It is an opportunity to grow closer to Christ. Take advantage of this gift we have as Catholics.
The most important step you can take with your child is to be there to talk. Answer their questions and listen to their concerns. Your child's first confession is a wonderful opportunity to grow closer together as an entire family, and it will help their first confession to be an enriching experience.