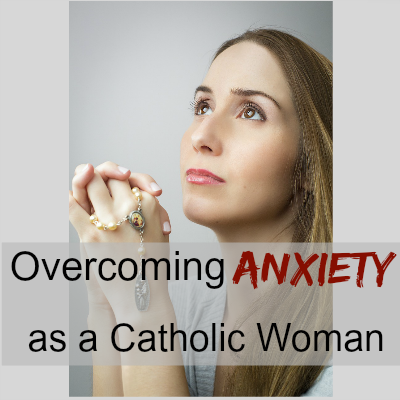 I was raised with a do-it-yourself approach. If you fall get up, if you can't reach get a stool, if you have a question find a dictionary. My parents and two older siblings fostered a sense of self-sufficiency in me and though some lessons were hard learned, I stood a bit taller every time I took care of myself. I fought through doubts and falls, but my chin was up.
 .
But after just 10 seconds of introspection, I see how my held up chin was false a lot of the time. I wasn't very confident; and somewhere along the line I got mixed up, glorifying self-sufficiency so much that needing help became the same as weakness. And I've never accepted assistance well, at least not on the inside. Caught in a proverbial storm, I'd rather calm my own waves than make a burden of myself to anyone else, including Jesus.
.
.
Not fully understanding Christ's nature and overflowing love for us, I think we all place limitations on him in one way or another. My whole life I've seen him as someone to walk with, not lean on. Self-Sustaining Katie doesn't need to lean on anyone; I'm too strong for that, but sure I'll tell you what's going on in my life, Jesus; what I think I need, why I'm happy or sad. Jesus has been a friend to whom I could burst with joy or into tears, but not someone to whose arms I run for comfort. He was more the recipient of information rather than the recipient of my heart.
 .
I know Christ has carried me to joy and been my light in darkness, but there have been parts of his plan that I just haven't liked; parts of his plan that have hurt me and left me spiritually reeling and unable to see life clearly.
My dad died from cancer
. My marriage has been under siege with heaps of pain neither my husband nor I were communicating, but instead built up stacks and stacks of resentment until recently. Consequently, my foundation of I-can-do-it-myself combined with hurt sucked the trust right out of me. My heart is healing from it all, and gradually my trust with it.
.
Just a couple of weeks ago, I folded laundry listening to the
Catholic Conference 4 Moms
. (
Updated: This Conference has ended but another one is scheduled for later this year. Subscribe to our emails to be updated on when that will happen!)
 Prepping for a family trip to New Orleans, I went to bed well into the small hours of the next day, but I had the conference talks to keep me company and awake. They were all good, but it was
Gary Zimak
's that went right to my soul: "Overcoming Anxiety with the Help of the Lord." I've struggled with anxiety in the past and found that ultimately, it stemmed from a lack of trust.
.
Not two minutes into his presentation, Mr. Zimak drew from
The Diary of St. Faustina
(she's totally my girl), quoting Jesus in His conversation with St. Faustina: "The greatest obstacles to holiness are discouragement and anxiety."
.
.
Ohhh that hurt so good. In my healing, truths like this are an awakening. At once my ears and heart were open to the rest of Zimak's message, which was both soulful and practical. His 5 Steps to Help You Depend on the Lord were the guidance I needed and he encouraged his listeners to simply participate in the Catholic Faith in order to draw ourselves more deeply into Christ and let go of ourselves.
.
I tried narrowing down my favorite bits of advice to just one, but I couldn't. I relearned that faith has to be active and that if I ask the Lord for a blessing, I should move to accept it. My kids trust that the morning will bring breakfast, and they go to the table where they know it will be provided. Similarly, if we have a need, we should go to the places where we'll be fed: Mass, adoration, Reconciliation, our own marriages.
.
.
I relearned that trust looks a lot like
focusing on God instead of the storm.
Our sons loved being tossed around when they were infants, thrown into the air and caught with giggles. They squealed and loved it because they were always looking at our faces. It never occurred to them that they might fall because they knew in whose hands they landed. Life could rage all around me, but if my eyes are on things beyond this world, focused on my loving Lord, then my joy will be sustained and anxiety silenced.
.
I relearned the value of simple prayers. Overrun by my own wounds and faults, I tend to complicate prayer thinking I have to undo my own knots in order to be close to Jesus. I'm self-sustaining, remember? But lately my favorite prayer has been a quiet "Change me." I'll give my knots to Jesus and Our Lady.
.
Gary Zimak's presentation was another piece in a large picture of trust for me. We can trust Jesus who in his mercy is pining to pour it all out into our hearts and pull us out of anxiety. We don't have to be self-sustaining. And needing him isn't weakness; in fact, it's where we're sure to find our biggest strength.
.
Jesus, I trust in you.
.
Please let us know what you think about this post before you go. What do you think about it after reading it?
.
Katie Sciba is a wife, mother, speaker, and Catholic Press Award-winning columnist for the Diocese of Shreveport. Katie's blog, 
The Catholic Wife
, is an effort for women to grow in virtue and strive for closeness to Christ as a means of improving their own hearts and marriages, written with some hard learned lessons and humor woven in. She and her husband Andrew live in Shreveport, LA with their four small children.
.
.
This post was originally published at Catholic Mommy Blogs on March 7, 2016. It has been republished to update and keep facts and links current.