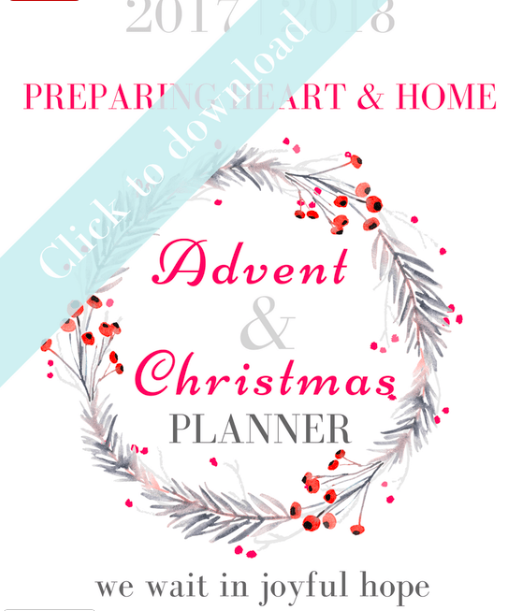 Hi friends, Check out this excellent resource from Jen at Wildflowers & Marbles… it's a free Advent Planner! It details out each of the weeks of Advent and Christmas, feast days, and Holy Days of Obligation. There's even prayers and details to help you organize your family!
Psst! It's free!
Don't add this to your plate if you consider it "one more thing to do," because that's not what Advent is about.
But…
Do check this out if you're looking for a way to stay organized and not miss key dates and prayers this Advent. I hope this helps, friend!
Want more resources for Advent?
+JMJ+
P.S.
This is an example of one of our email newsletters. If you would like to get helpful tips and inspiration for Catholic moms in your inbox, please click here:
SIGN UP