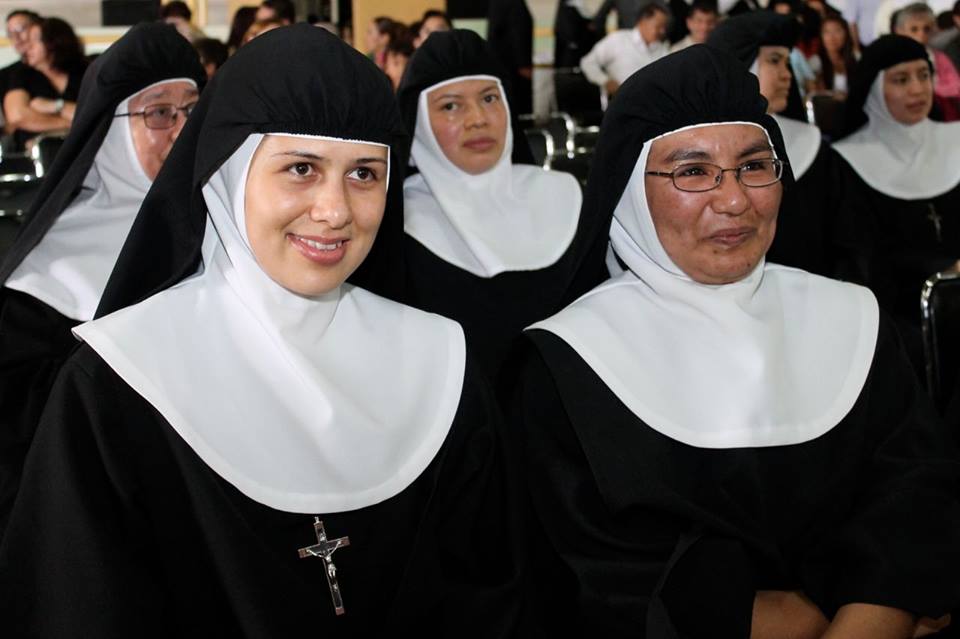 I don't know about you, but I'm interested in knowing where the products I'm buying come from. I want to know if it was handmade, what company created it, and if it was shipped overseas. That's really what got me interested in writing this post for you. I want to buy gifts and products made by religious sisters and nuns. But, honestly, it's not that simple to find on search engines.
So, I did the hard work for you and I think you will be pleased to see this great assortment! Here are…
Food
St. Roger Abby: This adorable patisserie (French bakery) sells organic French gourmet sweets and breads. Located in Illinois, this bakery has two stores and offers shipping to 48 states in the U.S. When you make a purchase from this bakery, you know that your money is going to the mission work of St. Roger Abby. (SEE A READER'S COMMENT BELOW REGARDING THIS)
Trappistine Quality Candy: If the thought of "Buttery Toffee with an Almond-filled Crunch" makes you excited, you need to check out this great website by the nuns of Mount Saint Mary's Abbey. Specializing in stocking stuffers and hostess gifts, these delicious candy gifts can't go wrong when you're gifting this holiday season!
Monastery Candy: Forget See's Candy! Hello, Monastery Candy! These delicious, chocolate-covered caramels will have you salivating before you can even add anything to your cart. These look like great hostess, neighbor, and teacher gifts, but what they are most known for is actually this popular print and poem.
Books & Music
The Daughters of St. Paul: These sisters work in the digital world to help people connect with Jesus Christ. Check out their amazing assortment of books and media that they have published and support the good stuff they're doing on social media and the digital culture… truly bringing a light to the world!
Daughters of Mary Press: When I saw this website all I could think was, "Why haven't I shopped here before?" This website has so many wonderful Catholic items, all to support these nuns in New York. I think the lace veils are beautiful and I love the audio CDs explaining the meaning of Christmas– perfect for driving around town while educating your children on the true "reason for the season!"
Carmelite Sisters OCD: The Carmelite Sisters in Los Angeles help to promote a deeper spiritual life through healthcare, education, and retreats. Purchasing books and CDs from the Carmelite sisters will help them on their mission and help them to give retreats to deepen the faith of laypeople.
Music of the Benedictines of Mary: the CDs created by the Benedictines of Mary revolve around major religious holidays like Easter, Lent, Advent and Christmas. I've heard of people giving up music in the car for Lent. What if you listened to this Lenten CD from the Benedictines of Mary instead? I would also be especially interested to hear their CD called "Adoration!"
Other Gifts
The Cloister Shoppe: This is such an interesting site to peruse for birthday or Christmas gifts for friends. From goat's milk soap shaped like St. Nick to children's books to peppermint foot cream, there's something for everyone on your list!
Do you know of any other nuns or religious sisters and brothers that sell stuff? How can we support our Catholic sisters this holiday season? Please comment if you know of any others that I have missed. 🙂
OTHER IDEAS
Looking for gifts for your kids  or godchild that has Catholic pride? Check these out! (My daughters have the Sr. Mary Clara doll!)
(These images are Amazon affiliate links. So, if you click on it and make a purchase from Amazon.com, our website makes a small commission- at no cost to you.)