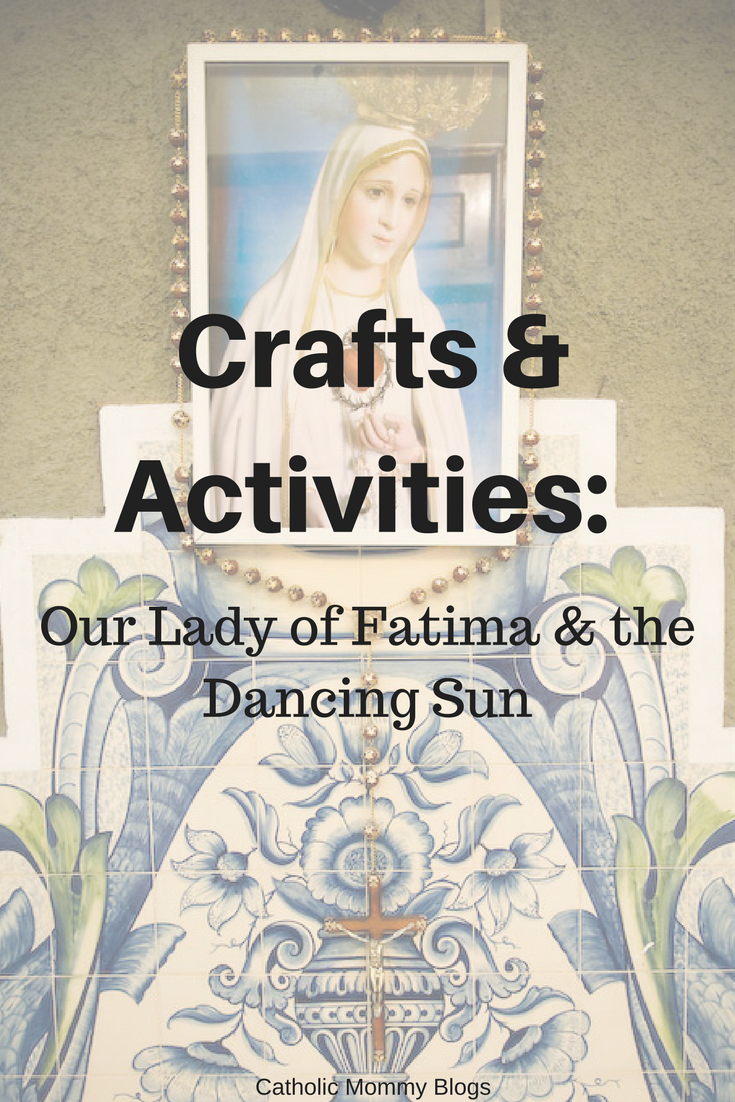 Celebrate Our Lady and the Miracle of the Sun on October 13th with these tips and fun ideas for your family!
I love celebrations in the Catholic Church, don't you? This month is special because we're celebrating Our Lady of Fatima & the Dancing Sun. It has been 100 years since she first appeared!
Here are some ways you can celebrate this day:
Read more about Our Lady of Fatima & the Dancing Sun at EWTN
See this cute breakfast idea from Catholic Cuisine to celebrate the Dancing Sun
A Fatima Craft: Miracle of the Sun Spinner from Catholic Icing
Get Our Lady of Fatima Holy Cards and Coloring Page from
Saonjai
 (from our Shop!)
Buy a
necklace pendant
of Our Lady of Fatima to commemorate the event (from our Shop!)
Get a new rosary
for this Month of the Rosary and Our Lady of Fatima featuring Our Lady of Fatima medals (from our Shop!)
I hope these activities and links help you and your family to have a deeper understanding of the celebration and help you to grow closer to Our Lady of Fatima!