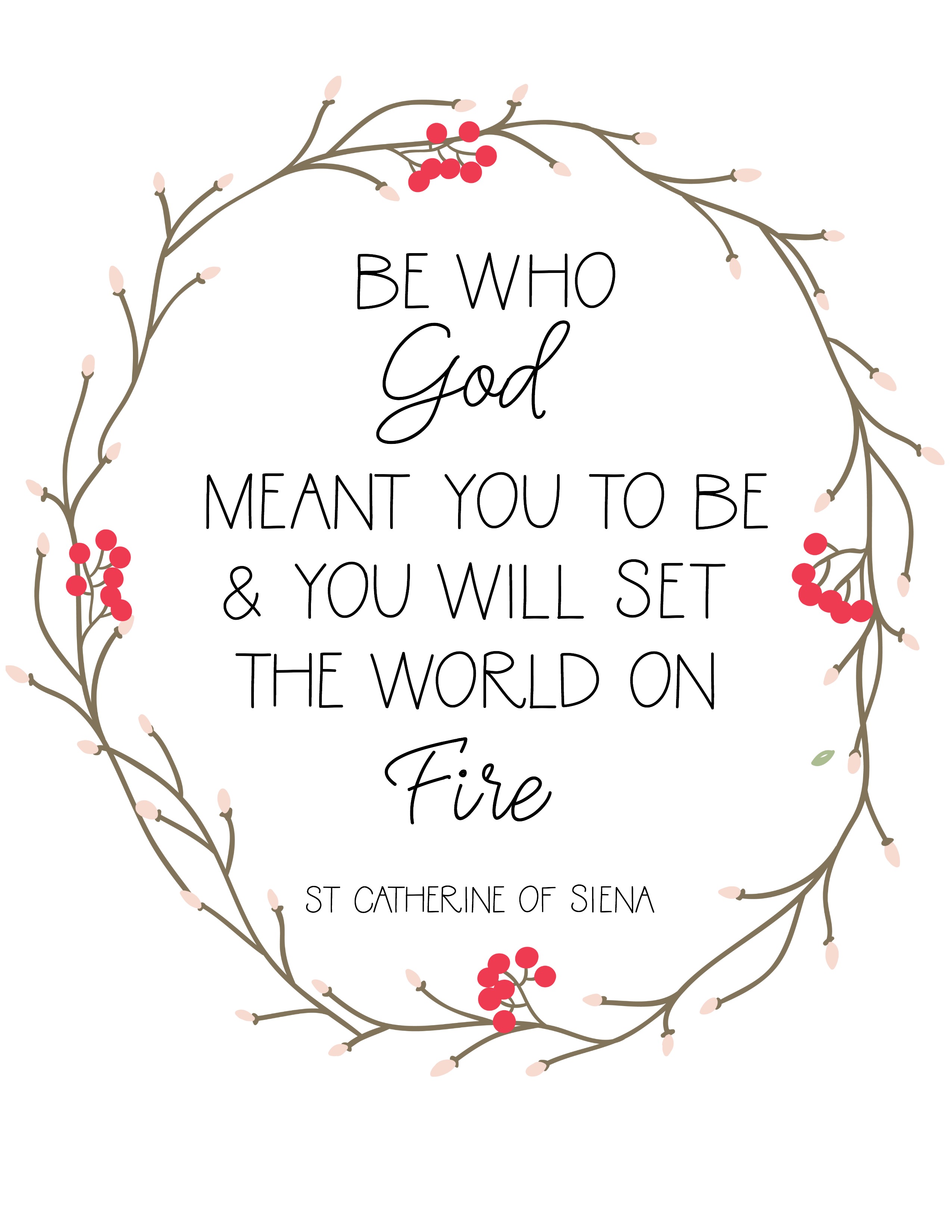 What exactly are you capable of? Have you ever asked yourself that? As you start digging into your faith and prayer life, you might notice that it is an unending journey. You can't "max out" on your faith or reach the "completion" of it.
God draws you deeper. He wants more of you. He wants greatness from you. He has made you so, so capable and all you have to do is submit to His will, try your very best, and trust.
St. Catherine of Siena says, "Be who God meant for you to be and you will set the world on fire."
Don't settle for mediocrity. Push your limits and God will be there with you every step of the way.
Get this free printable HERE.