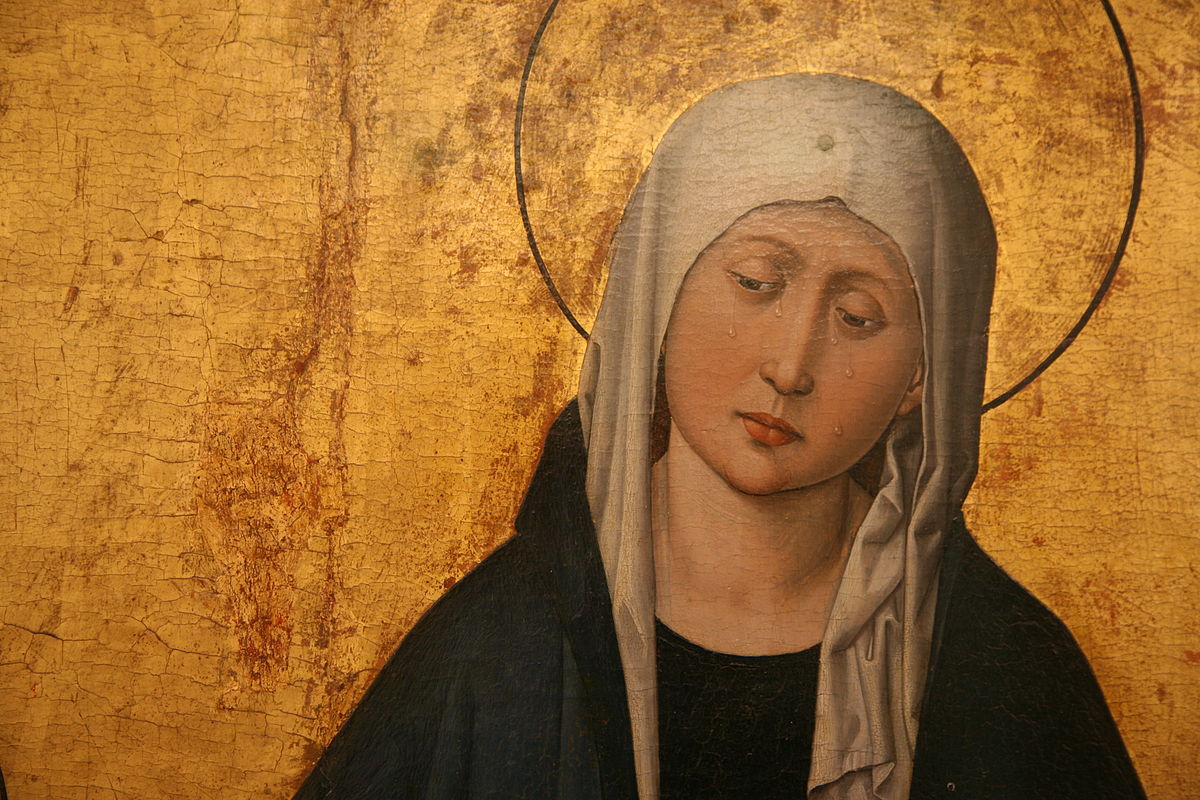 With Hurricane Irma barreling towards the southeast, my husband and I made the decision to evacuate to my parents' house further inland. Unfortunately, my husband's job prevented him from leaving immediately. Rather than wait, I decided to hit the road with our one-year-old in an attempt to beat the evacuation traffic. I felt confident in my mothering abilities and thought surely we would arrive at my parents' house without any issues.
Two hours into the trip, I pulled over for the second time. I was parked at a tiny church parking lot in the middle of nowhere surrounded by long stretches of fields. (I took back roads for a while to avoid the interstate traffic.) There wasn't another soul for miles except for my son who had been screaming and flailing in his car seat for the last forty-five minutes. Five minutes earlier, my feisty toddler had somehow turned into Houdini when he managed to angrily squirm his arms out of the already very tight car seat straps. My heart almost stopped as I swerved into the first parking lot I saw only moments later. After tightening the straps even more, I left the door open and stood in front of the car feeling completely defeated.
As I listened to my son scream and watched a book fly out of the van, I considered my options. Even with traffic, I was probably approaching the halfway point. He was going to scream regardless of which direction we went. Despite feeling a bit hopeless, I got back into the car and continued forward.
Then a voice deep in my soul urged me to pray
As soon as we started moving, my son unsuccessfully attempted to squirm out of his car seat again. I knew there was absolutely no way he could get out, but his attempt, coupled with his screaming and flailing arms, was my last straw. My confidence was completely gone. Then a voice deep in my soul urged me to pray. I immediately thought of our Blessed Mother and how she was a mothering expert. I then began to recite the Hail Mary out loud over and over again. My son's cries immediately turned to whimpers and within a minute, he was asleep.
Later on, after lunch, he began to scream again. This time I didn't even attempt to handle it myself. Instead, I stormed heaven and asked Mary, the perfect mother, to pray for me. Once again, my son fell asleep within minutes.
I stormed heaven and asked Mary, the perfect mother, to pray for me.
It is easy to feel alone and defeated when the storms of motherhood strike suddenly and sometimes unexpectedly. Often we feel like we need to overcome the storm all by ourselves. We are too proud or confident to ask for help. Yet, as soon as we humbly ask for help, recognizing that our strength comes from God alone, He provides.
As mothers, we have the beautiful example of the Blessed Mother. Although she was sinless, her motherhood journey was filled with much suffering and sorrow. Through it all, she showed us exactly how to handle motherhood's greatest storms.
Today, September 15, we celebrate the feast of Our Lady of Sorrows. It is a day in which we remember seven of Mary's sorrows:
The First Sorrow: The Prophecy of Simeon (Luke 2:25-35)
The Second Sorrow: The flight into Egypt after King Herod orders the death of all male children younger than two.
The Third Sorrow: The Child Jesus is lost but later found at the temple
The Fourth Sorrow: Mary meets Jesus carrying the cross
The Fifth Sorrow: The crucifixion of Jesus
The Sixth Sorrow: Jesus is taken down from the cross and given to Mary
The Seventh Sorrow: The burial of Jesus
Upon reflecting on this list, I was immediately able to relate to several of Mary's sorrows. She dealt with many of the same storms that mothers deal with in the twenty first century. I can imagine that Mary and Joseph's journey with baby Jesus to Egypt was unexpected and stressful. They are also certainly not the first parents to have a child wander off.
However, it is the last few of Mary's sorrows that really caught my attention the first time I looked at the list. Three years ago, I sat in a hospital room after a completely unexpected emergency c-section wondering if my first-born child would survive through the night. Hours later, I held my daughter as she took her last breath. I remember the intense pain in my heart that controlled my life for weeks. The grief was unrelenting and often seemed unbearable.
Although the pain is still present, I have learned to cling to my faith as source of strength
As the months pushed on, slowing with much prayer and the support of family and friends, I began to move forward. Although the pain is still present, I have learned to cling to my faith as source of strength. I also look frequently to other mothers who have experienced the loss of a child. The best example of a woman who has weathered the storms of motherhood and dealt with grief after losing a child is Mary.
Our Blessed Mother watched her innocent son beaten and killed. Although several disciples were present, people who jeered and yelled at Jesus mostly surrounded her. She stood at the foot of the cross as he took his last breath and held him afterwards. Mary can certainly relate to the loss of a child as well as all other challenges that motherhood may bring. This is one of many reasons why she is a wonderful person to turn to when we are in need of prayers during motherhood's challenging moments.
Mary experienced the late nights and many challenges that come with the territory of motherhood. She traveled with a crying baby, lost a child while out in public, and watched as her son took his last breath. Although sinless, she suffered greatly and can relate to our own sufferings. On this Feast of Our Lady of Sorrows, let us reflect on Mary's suffering and learn from her prayerful example. She is the perfect picture of motherhood.
(Credit of the image of Our Lady from Alsace, Haut-Rhin, Colmar, Musée d'UnterLinden : la descente de Croix, les larmes de Marie., vincent desjardins, 2008-12-27 10:33, CC BY 2.0, Link)