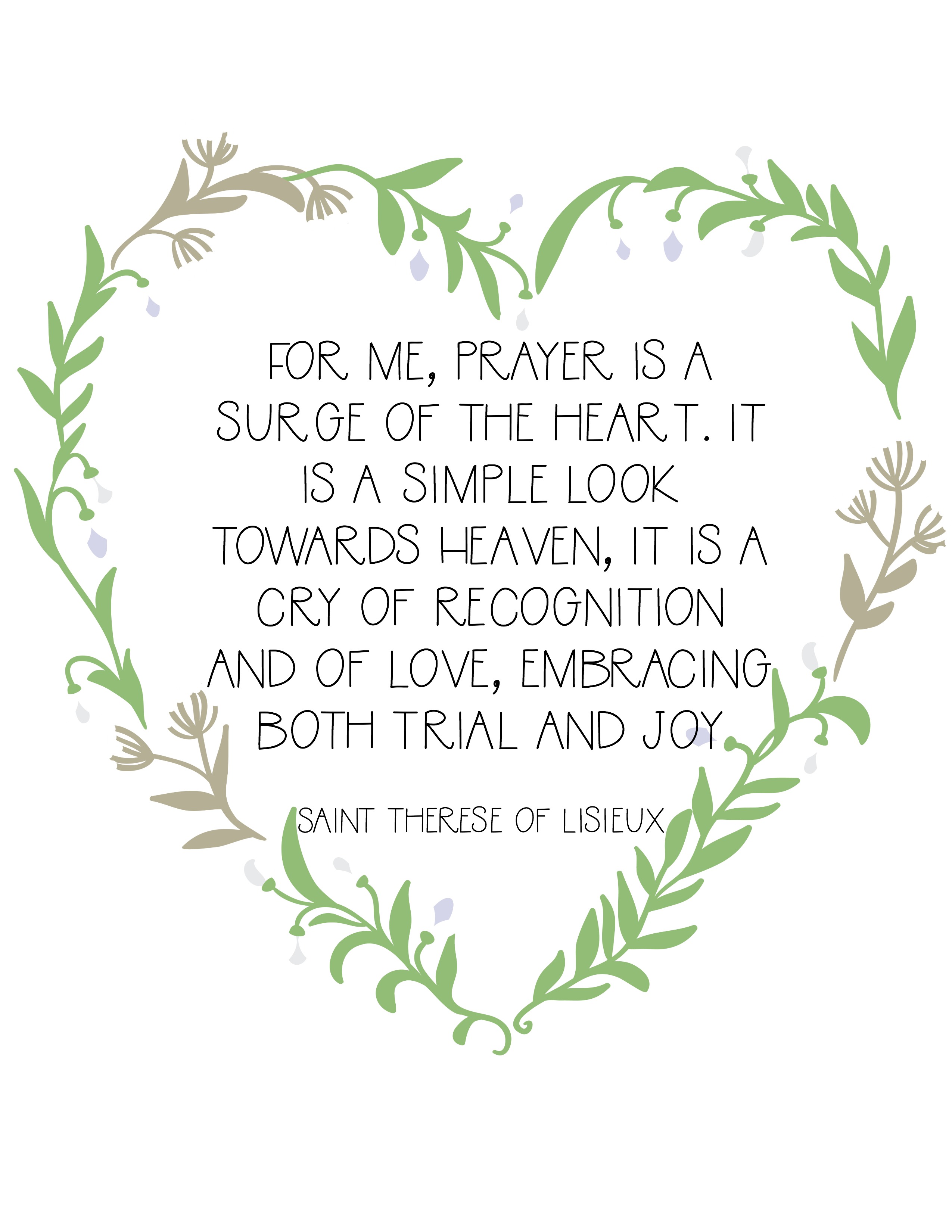 In the past year, I have really come to love and admire Saint Therese of Lisieux. She has such a childlike faith to loving and trusting God, something that can be so hard for us to attain.
In her book, The Story of a Soul, she likens herself to a little flower… not one of the big, beautiful ones, but a small one that could be easily crushed. She explains that she is a little flower who raises her arms to Heaven and it is that much easier for Jesus to swoop down and pick her up and carry her up to Him.
This imagery stays with me- and I hope it will stay with you too. We are all small, especially compared to the magnificence of Jesus. Allow yourself to be swept up by Him and yearn for it- He wants nothing more in the world than to be closer to you.
"For me, prayer is a surge of the heart. It is a simple look towards Heaven, it is a cry of recognition and of love, embracing both trial and joy." -St Therese
I hope you enjoy this free printable quote by Saint Therese and it blesses your home, office, or gift to a friend.