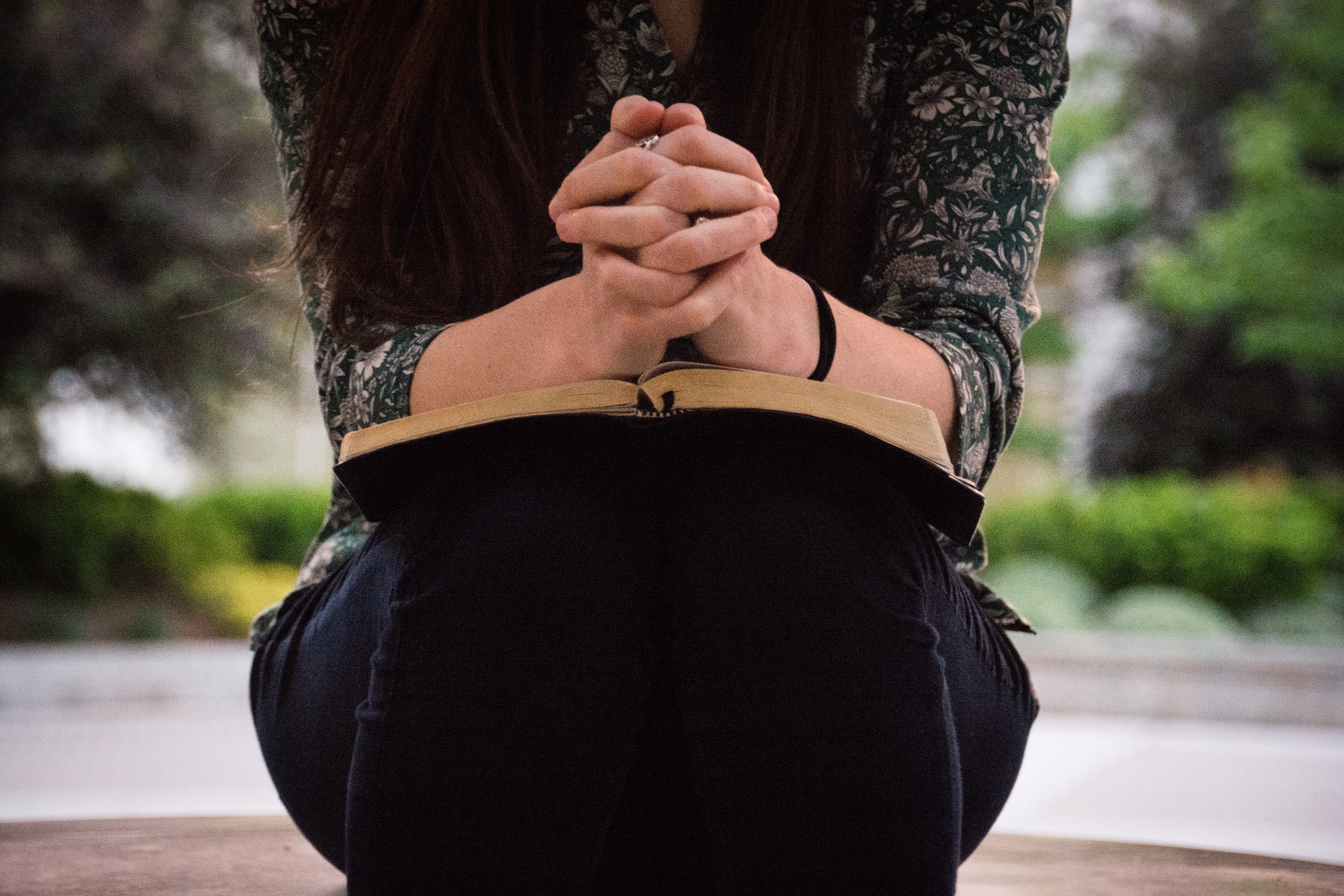 My one year-old recently added a frustrating phrase to his vocabulary. Each time I ask him to put his shoes away or clean up his toys, he promptly responds with, "Mommy, do it" and then nods his head. This fun declaration of "toddlerhood" has caused me a bit of frustration and a few long afternoons.
Although I have been actively working to eliminate this fun little phrase and encourage him to be a bit more independent, it has also been a reminder of exactly everything "Mommy, [does]" day after day.
Mommies change diapers, teach how to roll over, sleep through the night, walk, talk, put on shoes, go potty, clean up toys, read, write, make friends, make good choices, become functioning members of society, and most importantly, to love and to serve God. Parenting is a life-long commitment and a tremendous responsibility.
With all of the things that mommies have to do (and the list is actually much longer), how exactly do we raise faithful kids who grow up to truly live out their faith? If we were to ask St. Monica, I suspect her answer would simply be one word: prayer.
On August 27th, we celebrate St. Monica's feast day followed by that of her son, St. Augustine, on August 28th. Over the centuries, St. Augustine's dramatic conversion story has given hope to many frustrated mothers. St. Augustine grew up in a challenging home environment. His mother, St. Monica, was a devout and prayerful Christian, but his father was a pagan and refused to allow St. Augustine to be baptized.
As a young man, St. Augustine turned away from the faith of his mother. His adolescent and young adult years were worldly and filled with poor choices as well as a few heresies. I can only imagine St. Monica's anxiety during that time.
For years, St. Monica prayed tirelessly for St. Augustine's conversion. Finally, at the age of 33, he was baptized. St. Monica passed away soon after. Thanks to his mother's persistent prayer, St. Augustine would go on to become a priest, bishop, and a Doctor of the Church. His writings are some of the most widely read texts in the Catholic Church.
St. Monica took her parenting responsibility very seriously. Not only did she teach St. Augustine to roll over, walk, put on his shoes, and make friends, she taught him about Christianity. When as a young man he fell away from the faith, she did what all parents should do when a kid struggles – she turned to God in prayer.
Get this free St. Augustine quote printable <HERE>
I can always count on the saints to put things into perspective for me. My son's small act of toddler defiance hardly seems significant compared to the challenges that St. Monica faced with St. Augustine. While I am sure I have many more parenting battles ahead, I pray that I can face them with the same prayerful persistence that she did. After all, one of the most important things we can do for our kids is to pray for them.
A few days ago, after breakfast, I asked my son what prayer he would like to say that morning. His response was, "Angel prayer. Mommy, do it." I may not always "do it" when it comes to cleaning up his toys or putting his shoes away, but prayer is one thing he should always count on from mommy.
Have you prayed for your kids today?