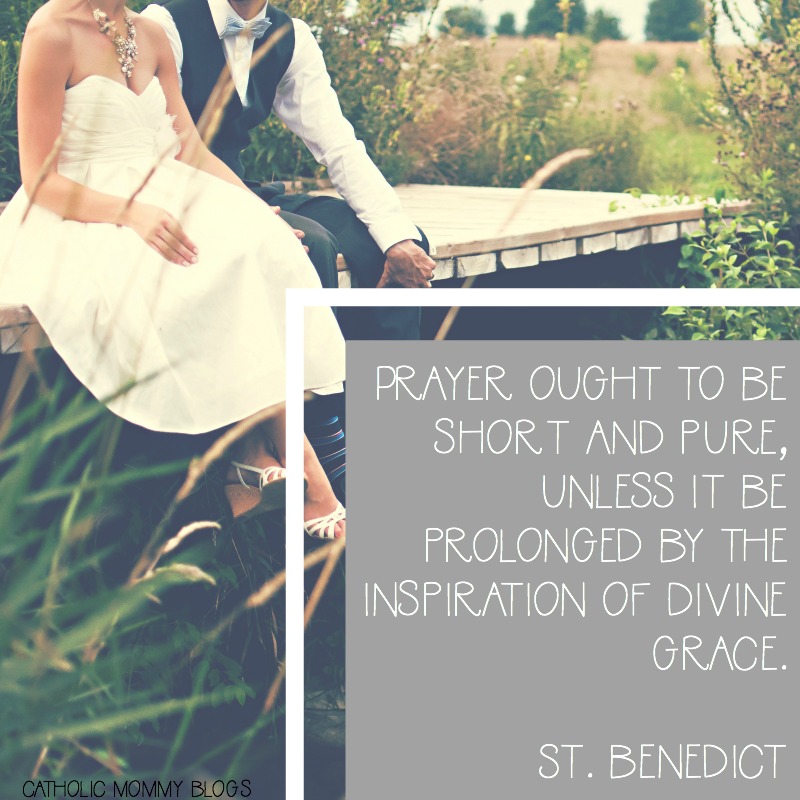 One thing I frequently hear from moms is "How do I make time to pray?" Let's face it: we're busy women! Our hands are full of children, responsibilities, and things that must get done to keep the household going.
But St. Benedict has a beautiful piece of advice here:
Prayer ought to be short and pure, unless it is prolonged by the inspiration of Divine Grace. -St. Benedict
That's great news! We can stop feeling guilty for not having an hour of prayer set aside everyday. That short exclamation of praise you whispered as you did the dishes is just as much of a prayer in God's ears. Don't be burdened by what you *should* be doing; instead be renewed by living a life of prayer with short prayers throughout the day that will raise your soul to God in love and glory.