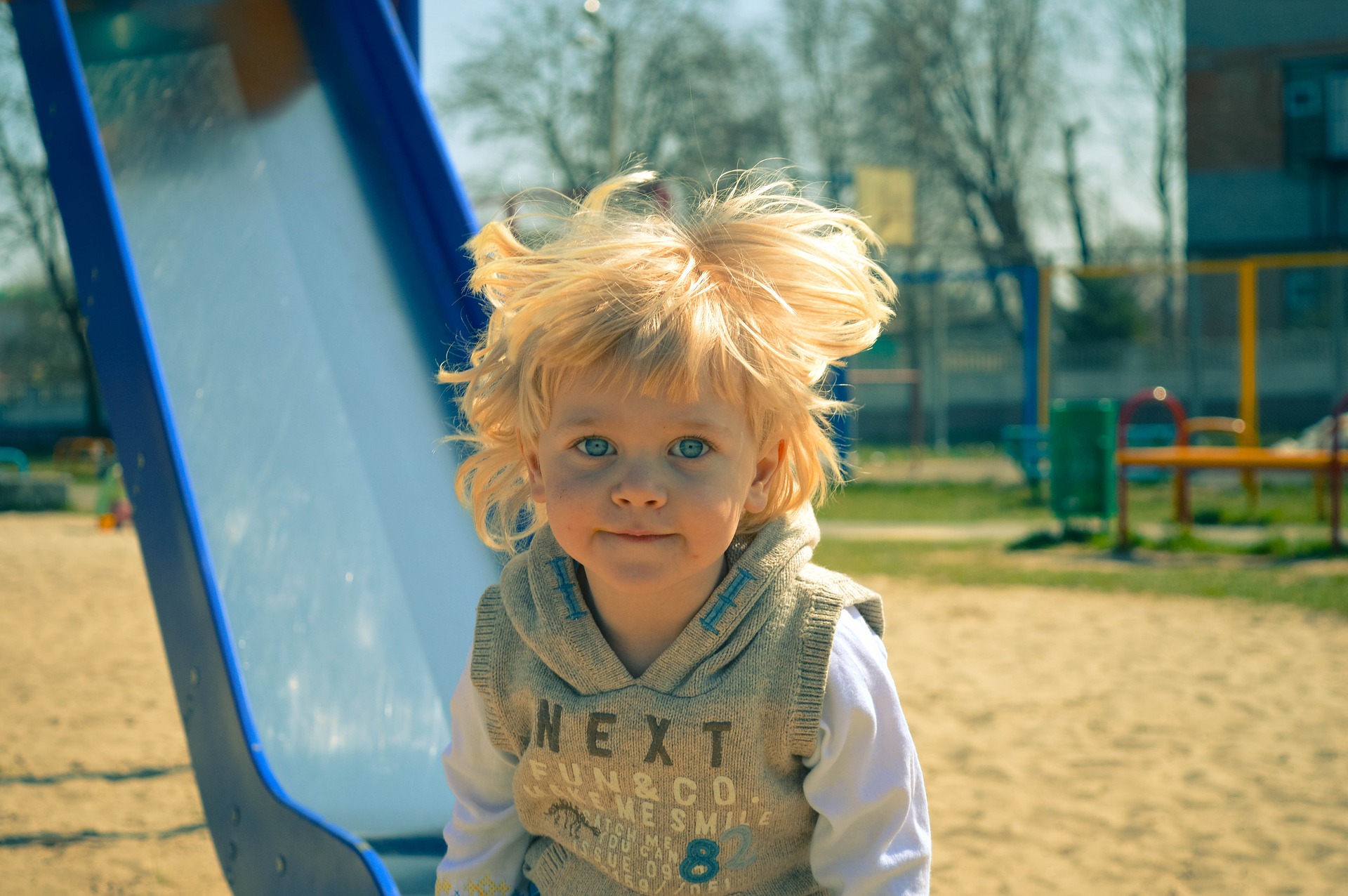 You cringe as your daughter's skirt flies up at the playground, revealing her underwear. She's playing so hard that she doesn't notice. You wonder to yourself: 
Is it time to teach her about modesty? How do I start that conversation? What do I say? 
You know this is going to be a long and taxing talk. It's going to be even harder when your child starts questioning the clothing choices of the people around you, especially with swim suit season around the corner.
"Mommy, why do I have to hold my skirt down when she wears her bra and panties on the beach?"
"Mommy, why isn't that boy wearing a shirt? Why do I have to wear a shirt?"
Only you know the exact way to approach these questions with your child (because each child is uniquely and beautifully different), but here are:
5 Things to Remember when You Discuss Modesty with Your Child

Beauty: Your child and his or her body is beautiful. When discussing covering up certain body parts, be sure that your child understands that there is nothing wrong with these body parts. God made them and they're beautiful, but we don't show them to other people unless that person is their husband or wife (or a doctor when you're in the room).
Different: Even though other people act and dress certain ways, it doesn't mean that your child gets to act or dress that way. Just like some kids go to bed earlier or homeschool or play soccer instead of basketball, your child is different from those children. Teach your child that he or she doesn't have to behave the ways other behave. This will be a valuable lesson to engrain in your child as your child develops into the teen years.
Your Perceptions: You need to be okay with your child dressing modestly. Your child may be rejected by peers because they aren't perceived as cool or don't behave as society instructs. You need to be your child's number one supporter, always reinforcing what the Bible tells us and believing in your child's best interests.
What Modest Looks Like: Dressing modestly doesn't mean dressing ugly or homely. As your child ages, especially if she's a girl, she will have difficulty finding clothes that are "in style" that aren't revealing. Your child needs to know how to make modesty look beautiful and you have to be the example of that.
What exactly is Modesty? Modesty is more that what you're wearing, it has a lot to do with how you act. Kendra at Catholic All Year says:
As you teach your child about modesty and develop on the idea of modesty in character and behavior as they age, remember that the modesty we are asking of them isn't to fight society or or them to be unique. Modesty allows the beauty of Christ to shine through their character, without distractions. You are helping your child to glorify God in every task, in behavior and in choosing what to wear in the morning.
Be that example for your children and be sure that the examples in your home (television, magazines, books) reflect the modesty that you want them to exhibit.
Please comment: What other important factors can you think of when discussing modesty with your child?